Smart property investors and buyers keep a careful eye on which London areas are set to benefit from extensive regeneration. We take a look at the boroughs set to enjoy the most development of new homes in 2020, and focus in on specific areas our local experts have highlighted as major regeneration hotspots for the year ahead.
First let's take a look at the 10 London boroughs with the largest pipeline of new homes in 2020. At the top of the list is the east London neighbourhood currently experiencing significant transformation:
1. Tower Hamlets
As a borough, Tower Hamlets spans a huge variety of housing stock. From the luxury apartment blocks of Canary wharf and Victorian warehouse conversions in Wapping to ex-authority properties in Shadwell and Bow, the area offers something for every budget.
One of the largest of the current new developments in the borough is the Silk District in Whitechapel, which will comprise 620 units when finished. The area to the east of Canary Wharf is also seeing major expansion, with the Wood Wharf development alone bringing an extra 2 million sq ft of office space.
Francis Rice, Foxtons' Development Manager for the Wardian building in Canary Wharf, explains the impact of the current growth in the region: "It is projected that this expansion will increase the daily working population in Canary Wharf from approximately 120,000 today to 200,000 over the coming decade.
"Top that with the Crossrail line becoming operational in the coming one to two years and you have every potential for long term growth in this hotspot."
2. Newham
Canning Town and Custom House are at the heart of extensive plans to regenerate large areas of the east London borough of Newham. The £3.7 billion plan includes initiatives to revive existing housing stock, as well as create new family homes and two new town centres.
"The planning application is to be submitted in 2020 for the regeneration of Custom House," explains Thomas Holmes, Foxtons' Sales Manager for Canary Wharf. "Additionally, we have EcoWorld Ballymore's London City Island currently on the market, along with Ballymore's GoodLuck Hope – all on the same island with its own bridge straight to the tube station for Canning Town."
"Right next to the island is the Hallsville Quarter," he adds. "This development zone is designed to create at least 349 new homes along with leisure facilities, a hotel and a new town centre. There is also a large Linden Homes scheme on the same road called Brunel Street Works."
3. Wandsworth
Renowned for its low council tax, spacious parks and outstanding transport connections, Wandsworth is a borough with a riverside district undergoing rapid transformation, as well as other smaller developments bringing new life to this leafy suburb.
"Vauxhall Nine Elms Battersea (VNEB), including Battersea Power Station, has been happening for several years now, but they will still be working on it for several more," explains Kyle Hogg, Foxtons' Sales Manager for New Homes Central South.
"Oval Village is a Berkeley Group redevelopment of the old Gasworks next door to the Oval cricket ground," he adds. "Construction of this has already started but will be ongoing until 2024. The new Wimbledon Football Stadium also sits just on the boundary between Wandsworth and Merton.
"Galliard are building a new development around the football ground and regenerating what used to the old Wimbledon Dog Track and surrounding area. Stadia Three is the development's first phase, with completion due in Q2 2021."
4. Ealing
Ealing is perhaps best-known for its attractive stock of Victorian and Edwardian family homes and conversions, but the sought-after borough is also seeing a substantial number of new developments being built. Crossrail's Ealing Broadway connection has further boosted the appeal of the area and attracted new developments like the 200-unit Filmworks redevelopment, including an eight-screen cinema complex.
The Westgate House development sits next to Hangar Lane tube station, bringing another 352 new homes by its completion at the end of 2020. Meanwhile, the Jigsaw development in the west of the borough will include 770 homes, designed by the award-winning Conran and Partners.
5. Southwark
Southwark Council is in consultation on a comprehensive New Southwark Plan that will run until 2033 and bring extensive regeneration around the borough. Comprised of specific Action Plans for Aylesbury, Peckham and Nunhead, Canada Water and Old Kent Road, Southwark is set to benefit from thousands of new homes in the coming years, as well as improved social infrastructure and affordable workspaces for businesses.
6. Brent
London's Borough of Culture in 2020, Brent continues to undergo massive regeneration. Wembley is one of the largest regeneration areas in the UK, with 11,500 new homes and 10,000 new jobs planned. Redevelopment of South Kilburn will be ongoing for the next 10-15 years, while other major projects in the borough include community transformation plans in Burnt Oak, Northfields and Alperton.
7. Barnet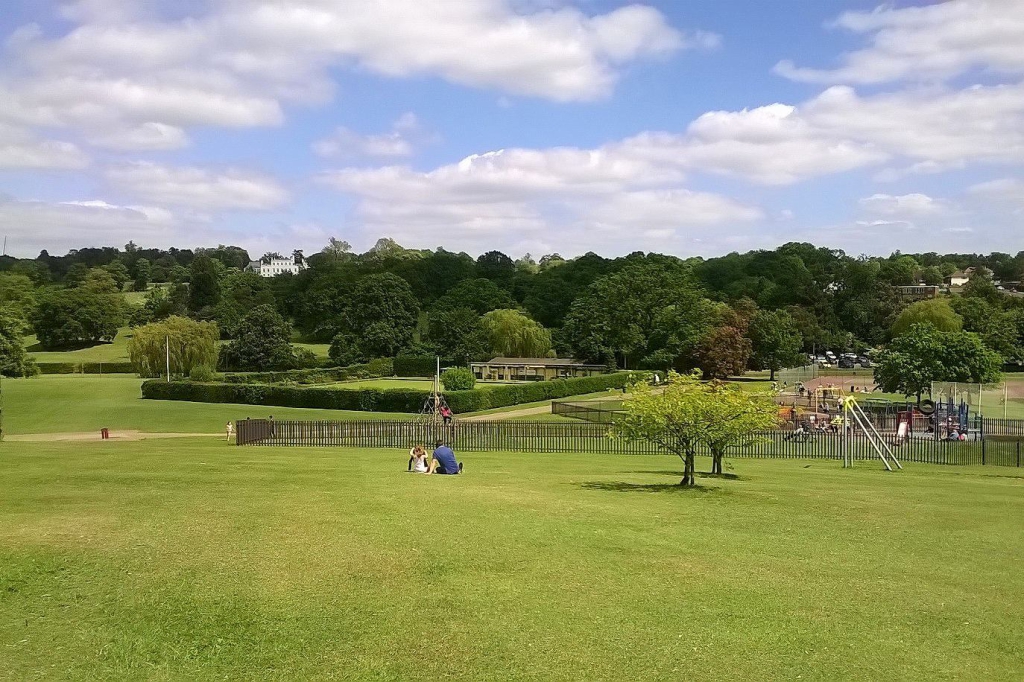 We took a closer look at East Barnet last year as an up-and-coming suburban neighbourhood with plenty to recommend it. Barnet as a borough is also attracting increased attention thanks to its great value housing, excellent transport links and extensive regeneration.
Brent Cross Cricklewood is one of the largest regeneration schemes in Europe. This includes the £1.4 billion redevelopment of Brent Cross Shopping Centre and the addition of a new £215 million Thameslink station to provide easy connections into central London. Other regeneration areas in barnet include Colindale, Dollis Valley, Grahame Park and Granville Road.
8. Greenwich
The Royal Borough of Greenwich has achieved some major milestones in its regeneration over the last few years. World Heritage Site status for Greenwich town centre, the Cutty Sark renovation and major redevelopment works around the Greenwich Peninsula and Royal Arsenal at Woolwich have further boosted the area's appeal to buyers and investors.
Current regeneration projects continuing into 2020 include further sites in Woolwich, Thamesmead and Abbey Wood, Plumstead, Charlton Riverside, Eltham and Kidbrooke.
9. Hillingdon
Located on the westerly fringe of the tube map, Hillingdon is another peripheral borough enjoying the benefits of its new Crossrail connection at Hayes and Harlington station.
The Old Vinyl Factory is the redevelopment of the 18-acre EMI record plant in Hayes. Once a factory where LPs and 45s by Pink Floyd and The Beatles were pressed, the site is now a developing complex of new homes, office spaces, educational hubs, restaurants and other amenities.
10. Barking & Dagenham
Listed as the cheapest place to buy or rent in Greater London, Barking and Dagenham is also a borough with ambitious targets for regeneration in the coming years. 400 hectares of land has been earmarked for development in the area, with plans to provide 50,000 new homes and 20,000 new jobs over the next two decades.
Demolition is currently underway around the Gascoigne Estate, making way for 201 new homes by spring 2022. Electric car charging points and hundreds of bicycle parking spaces will be installed as part of the new development, as well as a children's play area.
Explore all our New Homes for sale, or discover the London areas with the fastest-selling homes.